we will be on stage!!
Come to visit us
The thematic this year is :"Au fil de l'art : How has textile art once associated with tapestery become an art of the future"
Special Evenings
Wednesday 23 June on Invitation
Preview from 2pm
Opening from 4pm
Thursday 24 June Art Night
Opening Hours
Thursday 24 June 11 am to 10 pm
Friday 25 June 11 am to 8 pm
Saturday 26 and Sunday 27 June 10 am to 8 pm
Don't miss the date!!
We look forward to seeing you again to ensure the success of this summer edition!!
CLICK HERE TO VIEW FULL EXHIBITION
Sanitary Pass
For the safety of alla health pass will be required from each visitor at the entrance of the fair. The health pass is valid if you have proof of a negative PCR, or antigen test/ a certificate of recovery of COVID-19 within 3 months/ your full vaccination certificate.
This is not required for poeple under 11
years old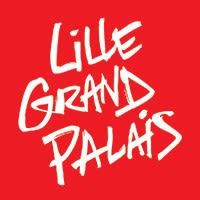 June 30, 2021